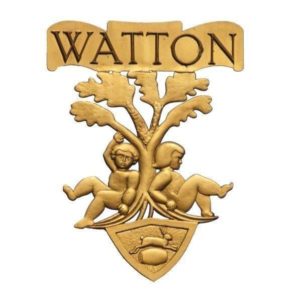 Watton twinned with Weeze, Germany
There are three tiers of local Government, each with different responsibilities.
The Town Council works with Breckland District Council and Norfolk County Council 
---
Watton Town Council is following the
Government Advice regarding the coronavirus pandemic: https://www.gov.uk/coronavirus
ALL  PHYSICAL TOWN COUNCIL MEETINGS ARE CANCELLED UNTIL FURTHER NOTICE
TOWN COUNCIL ZOOM VIRTUAL MEETINGS WILL BE COMMENCING ON 23.06.20 – PLEASE SEE AGENDA PAGE
The link for the Town Council meeting on 28.07.20 @ 7pm is:
https://us02web.zoom.us/j/83118478466?pwd=SkRML2tta3VGcFJ1RTRHVE5FOTVIZz09
Meeting ID: 831 1847 8466
Passcode: 881412
 The Town Council is still working on behalf of the residents of Watton and please continue to contact the Town Council Office by email or phone.
Town Councillors are corresponding with staff and each other by holding regular Zoom Catch-Up meetings. Matters can be discussed and actions sanctioned. Delegation to the staff has been extended during this time of restricted activities to allow the Council to function and fulfil its legal responsibilities.
The Council also continues to consider planning applications received for consultation and comments are passed to Breckland District Council as the Local Planning Authority.
TOWN COUNCIL OFFICE CLOSED
Please note:
The Watton Town Council Office is closed to the Public until further notice.
Staff are working from home and will answer the telephone and respond to emails.
We trust you will understand that to ensure the continued running of the Council this is an essential step.
As normal, contact details are:
01953 881007
Thank you for your patience and understanding at this difficult time.
WATTON CEMETERY
Official guidelines are currently not stating that Cemeteries should necessarily be closed However, social distancing must be adhered to and Cemeteries should not be used as recreational areas, therefore we are requesting that if you do visit the Cemetery it is to attend a grave only and social distancing must be adhered to.
Watton Town Council Mayor 2019-20 and 2020-21
The first meeting of the newly elected Town Council for Watton was held on 14.05.19.
 Pat WARWICK was elected as Chairman and Mayor of Watton.
Jane FOUNTAIN was elected Vice-Chairman.
Both Pat and Jane are to remain in position until May 2021.