Updated 17.07.19
Twinned with Weeze, Germany
---
Watton Town Council works with Breckland District Council www.breckland.gov.uk
and Norfolk County Council www.norfolk.gov.uk.
Local Council's Responsibilities
---
General Healthcare Morning
Saturday 20th July 2019 – 9am to 12pm
Watton Medical Practice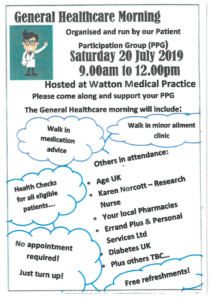 _______________________________________________________________________
Watton Town Council Mayor 2019-20
The first meeting of the newly elected Town Council for Watton was held on 14.05.19.
 Pat WARWICK was elected as Chairman and Mayor of Watton.
Jane FOUNTAIN was elected Vice-Chairman.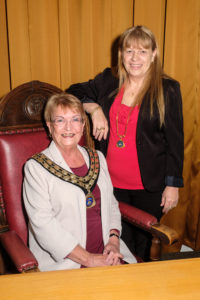 ---
Watton Neighbourhood Plan Questionnaires
Thank you to everyone who took the time to complete the Neighbourhood Plan (NP) Questionnaire. The analysis of the returned surveys is now being undertaken.
---
Watton Festive Christmas Market 2018
Thank you to all who attended and supported this event, including all volunteers who gave their time on the day and those who financially sponsored the event.
This years event was a great success and one of the best yet! Lets think about making 2019 even better!
---