HELP NEEDED PLEASE – NOW!
Watton has a high percentage of vulnerable folk who, in the present crisis, need shopping undertaken. If you are DBS checked and can volunteer to assist please e-mail: clerk@wattontowncouncil.gov.uk
ALL TOWN COUNCIL MEETINGS, INCLUDING THE ANNUAL TOWN MEETING ARE CANCELLED UNTIL FURTHER NOTICE
Please be reassured The Town Council is still working on behalf of the residents of Watton and please continue to contact the Town Council Office by email or phone.
PLEASE ALSO NOTE: The Town Council has received confirmation that the Wayland Show which was due to be held on May 3rd has been cancelled.
This website was updated 31.03.20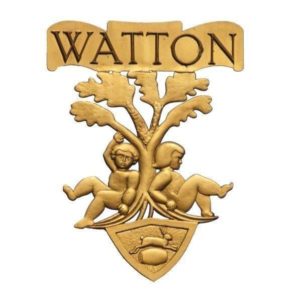 Watton twinned with Weeze, Germany
---
Watton Town Council works with Breckland District Council and Norfolk County Council 
There are three tiers of local Government, each with different responsibilities.
Closure of the Town Council Office to the Public
Please note:
The Watton Town Council Office will be closed to the Public until further notice.
Staff are working from home and will answer the telephone and respond to emails.
We trust you will understand that to ensure the continued running of the Council this is an essential step.
The Town Councillors are still working on behalf of our Townspeople.
As normal, contact details are:
01953 881007
clerk@wattontowncouncil.gov.uk
deputyclerk@wattontowncouncil.gov.uk
Thank you for your patience and understanding at this difficult time.
Pat Warwick
Chairman and Mayor
Watton Town Council
Watton Town Council Mayor 2019-20
The first meeting of the newly elected Town Council for Watton was held on 14.05.19.
 Pat WARWICK was elected as Chairman and Mayor of Watton.
Jane FOUNTAIN was elected Vice-Chairman.